Fees & Fines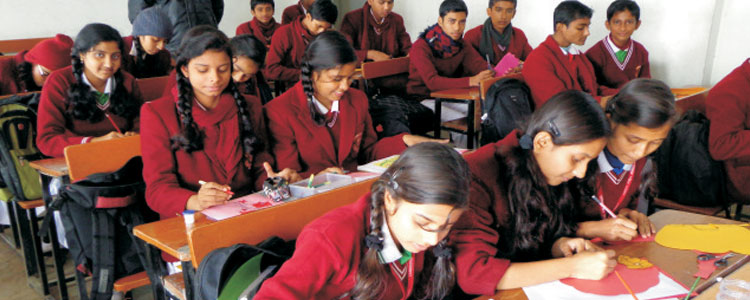 Fees for each academic month (12 Months) shall be paid latest by 10th of the respective month. In case of failure a late fine @ Rs. 5/- per day will be charged. (See annexure for school fee)
Annual fees of the old students is to paid along with the first month of the session.
Registration and Board fee for CBSE shall be realized in the month of August.
Fee Structure (2023 - 2024)
Monthly Fee
Nur to UKG
I to II
III to V
VI to VIII
IX to XII
Tution Fee
1550
1600
1850
2050
2450
Nur to UKG
I to II
III to V
VI to VIII
IX to XII
Admission Fee
7000
7500
8000
8500
9500
Annual Fee
Maintenance Fee
1750
1750
2000
2000
2200
Examination Fee
2000
2000
2200
2300
2500
Sports and Games
850
850
900
1000
1500
Library
-
-
-
550
650
IT Fee
400
400
400
500
500
Total
12000
12500
13500
14850
16850
Transportation : Rs. 1100/- (upto 3 kms.)


Rs. 1300 (upto 8 kms.)




Rs. 1400/- (above 8 kms)